'19 Kids and Counting' Star -- Three Rifles, No Ammo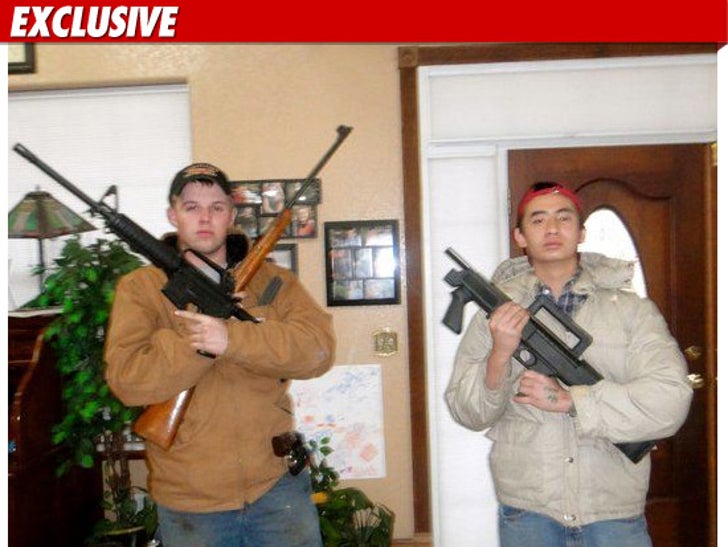 In an effort to give an Indonesian foreign exchange student the real "USA" experience -- one of the stars of the TLC reality show "19 Kids and Counting" handed the guy a GUN and told him to smile!
The kid double-fisting the firearms is 20-year-old John David Duggar -- the 3rd of 19 brothers and sisters featured on the show.
John David's father, Jim Bob Duggar, tells TMZ ... JD and the exchange student were heading out to target practice over the holidays -- and posed for this photo before they opened fire.
Jim Bob insists all three weapons were UNLOADED -- and were each "standard firearms purchased at a licensed gun shop."
He adds, "All of the older boys, including John David, are well-trained in gun safety and always supervised when handling guns."