Dr. Oz -- 'Have You Ever Tried to Bang Oprah?'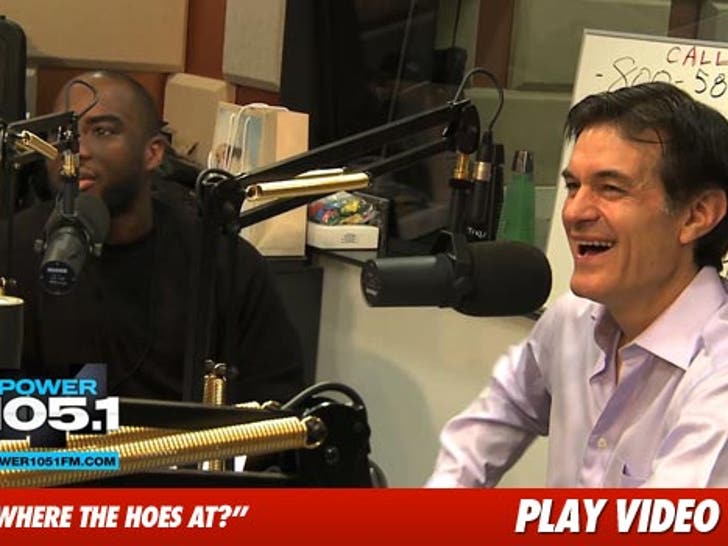 Dr. Oz has never had sex with Oprah Winfrey -- and he doesn't know where "the hoes" are at either ... at least that's what he told a NY hip-hop radio DJ this week.
The good doc was hanging out with "The Breakfast Club" on Power 105.1 in NYC -- when the host cut right to the chase ... asking, "I know you get a lot of money ... so I know you know where the hoes at -- Where the hoes at Dr. Oz?"
After some awkward laughter, the host moved on .. asking Oz if he ever tried to "bang" Oprah. Oz, of course, said no ... but he explained it wasn't the first time people have been suspicious.