Oprah Winfrey -- Tacos and Tequila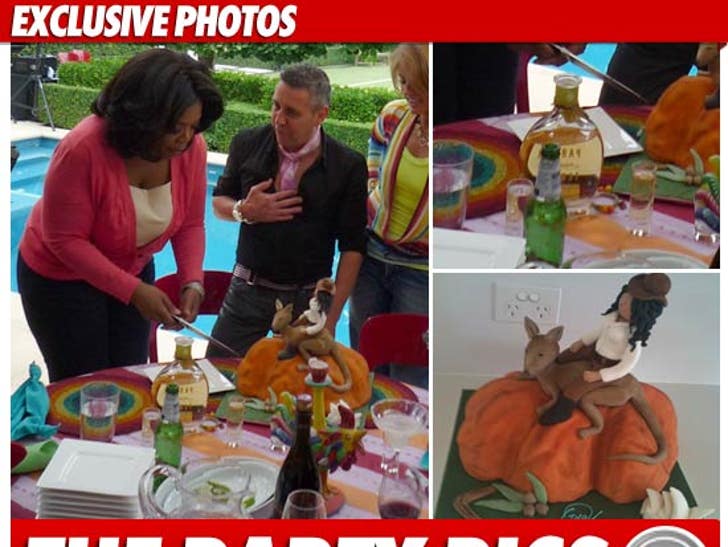 Oprah Winfrey sure knows how to party.
TMZ has obtained pics from the "taco party" Oprah attended at her pal Megan Castran's place in Australia last weekend -- and our sources say O showed up to the shindig armed with two expensive bottles of Partida tequila.
We're told O threw back ONE whole shot of tequila during the party -- and chowed down on tacos, guacamole and that wacky cake (pictured above) that features Oprah mounting a kangaroo.