Arnold Schwarzenegger: Four Boobs Are Better Than Three
Schwarzenegger:
Four Boobs Are Better
Than Three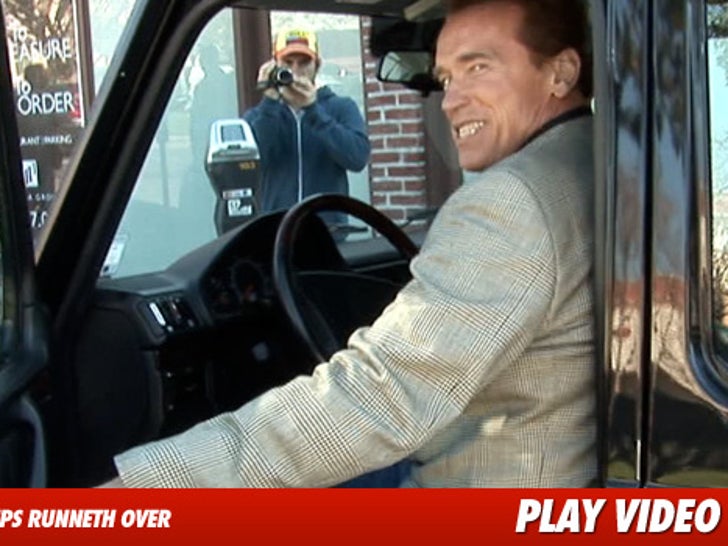 Now that Arnold Schwarzenegger's out of the office, he's just like every other guy ... he's got boobs on his mind -- "Total Recall" boobs to be precise.
Arnold was cruising his Brentwood 'hood -- one week after shaking that guv thing -- when our camera guy nominated Arnold for a new role ... in the upcoming 'TR' remake.
Arnold sounds like he'd be up for it ... but suggested an upgrade for the famous tri-boob chick.
Finally, an idea the people can get behind.