The Mom on 'The Waltons': 'Memba Her?!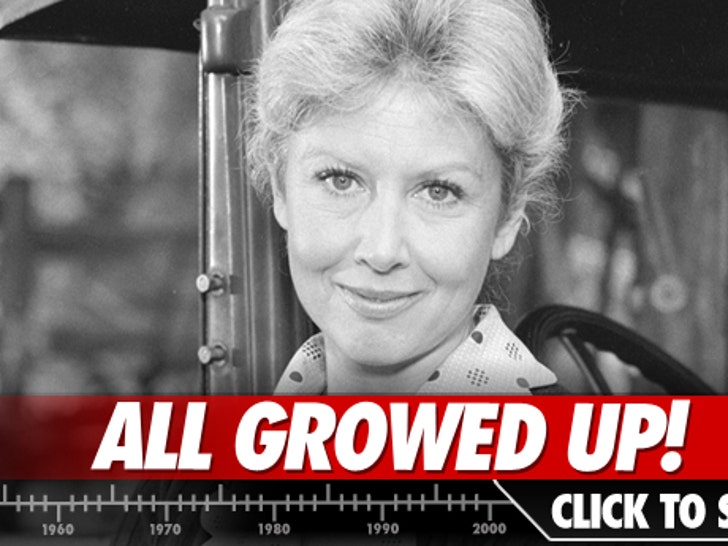 AnnaLynne: Avatar Action on "90210" Set!
AnnaLynne McCord was feeling blue on set yesterday ... literally.
The sexy "90210" star was spotted wearing a Na'vi costume from "Avatar" on Monday in Westwood, CA -- tail and all!
Check out all the wild pics -- the new season of "90210" starts back up again on January 24.
Victoria's Secret Babe -- Bikini in January
Victoria's Secret model Lily Aldridge stripped down to a white hot two-piece string bikini and posed for some pictures on the beaches of St Barth's yesterday.
Another reason to hate your Monday morning.
Khloe Kardashian wowed fans when she showed up to the People's Choice Awards with her usually brunette locks a lovely shade of red -- but is it always a good idea to reach for the hair dye?
Check out which other celebs have turned to the fiery hair color -- and let us know which color you think looks better!
Lindsay & Sam -- Just Two Gals Eating Together ...
Believe it or not, Lilo and Sam get hungry for more than just drama.
What's the Big Frigin' Difference?!
Take a close look at these misleading pictures and try and spot the subtle differences between the two!
**HINT -- There are THREE differences in the above photo!**
Can you guess whose manly mug got a gnarly celebrity scramblin'?
Ali Landry -- Doritos Do a Body Good
With her sailor inspired two piece swimwear -- Doritos babe and former Miss USA Ali Landry flaunted her evenly tanned anatomy while vacationing on the beaches of Mexico on Friday.