'Jerseylicious' Star -- The Stitched-Up Eye Gash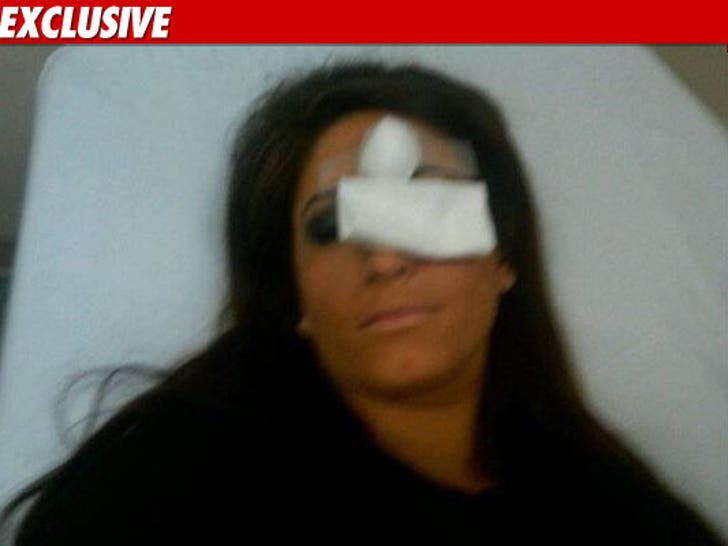 "Jerseylicious" stylist Tracy DiMarco is back in one piece after a swinging metal door slammed the reality star in the face on Wednesday -- and now ... she's got twenty nasty stitches to prove it.
It all went down at a movie theater in Jersey -- DiMarco tells TMZ, she was on her way to see "Black Swan" with a friend ... but on her way into the theater, a gust of wind blew open the metal entrance door and nailed her square in the coconut.
DiMarco tells us, the door not only cut open her eyebrow -- it also sliced two nerves in her face ... as well as some muscle tissue.
DiMarco was immediately rushed to the hospital -- where doctors sewed her back together with 20 stitches ... and put her on extra-strength Excedrin.
But all's not lost -- DiMarco claims the movie theater is paying for her medical expenses ... and even gave her two free tickets to the movies!!!