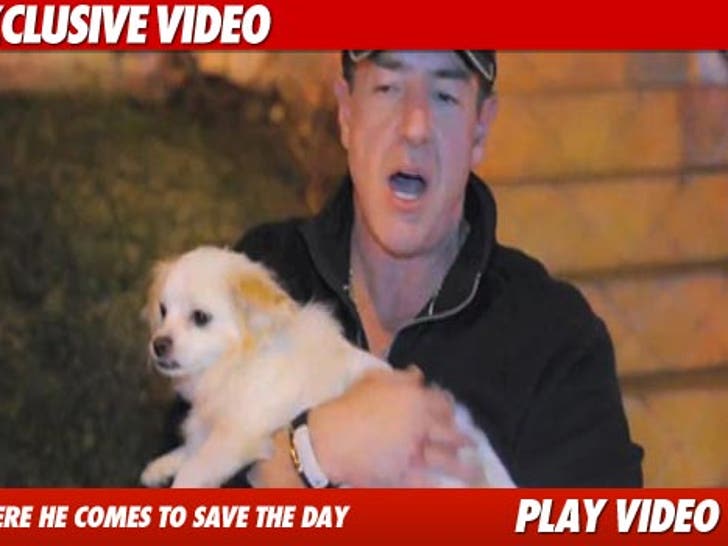 It's like a scene out of "Backdraft" ... only not really. Michael Lohan heroically broke through a glass fire extinguisher case with his bare hands to help put out a fire in his apartment building.
It happened last night at the West Hollywood apartment building of Lindsay Lohan's daddy.
Michael tells us he noticed the smoke in the early evening, walked outside and saw smoke. He then ran to the extinguisher case, broke through it, cutting his hand ... then ran to the neighbor's apartment to help douse the flames.
It's good to see Michael finally come to someone's rescue.