Michael Lohan -- This One's for You, Lindsay!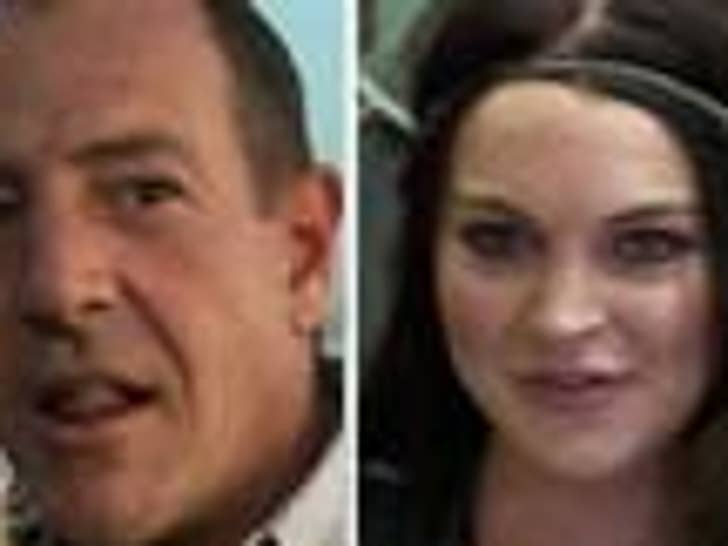 Sometimes a heartfelt phone call or letter just won't do -- sometimes you need to hire an R&B singer to write a dance song for your estranged daughter while she's in rehab. That's how things work in the Lohan family.
Michael Lohan tells TMZ he has commissioned Delious Kennedy, one of the members of the Grammy winning group All-4-One, to write and perform a track dedicated to Lindsay.
Michael says the song -- a companion piece of sorts to Lindsay's 2005 track "Confessions of a Broken Heart (Daughter to Father)" -- is about a "talented and beautiful young lady who has grown in our hearts, she is badgered by paparazzi, cut down by the media ... She will wilt, but when she falls, I will always be there to pick her up and put her pedals back on."
Kennedy tells TMZ the song -- entitled "My Rose" -- is a club track with a dance vibe like Usher or Lady Gaga. Kennedy says he recorded the song last week, played it for MiLo last night and he "loved it."
Kennedy gave us a sneak peak at the chorus, which goes something like this: "The girl is like a rose garden. She falls back, springs forth and grows stronger with thorns."
Make some room on the mantle boys ... we sense a Grammy in your future.