Phil Hellmuth Gets Poker Lesson at Caddy Shack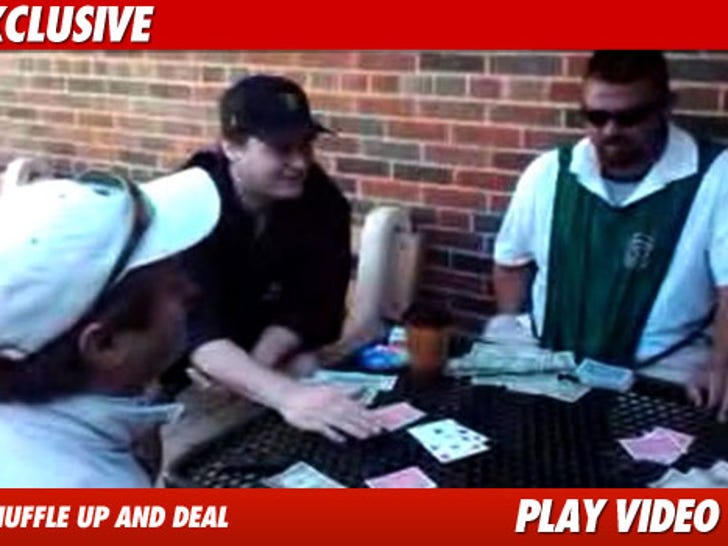 Professional poker star Phil Hellmuth is famous for his domination on the felt -- but when Phil kicked in for an impromptu game at a Chicago county club recently, he got OWNED by a caddy!
TMZ obtained footage of Phil playing a few hands at a regular cash game inside the caddy shack of the Medinah Country Club back on October.
The game was "7 Card Stud -- and Phil wanted to throw around some cards before he tee'd off for a round of golf. But after the video cuts off ... things really started to heat up.
Sources tell us Phil was holding his own until one of the caddies took him for a $350 pot by besting Hellmuth's ace high flush with a full house.
Gotta know when to fold 'em...