Ricky Gervais and Robert De Niro -- 'Golden Globes' Controversies
Ricky Gervais and De Niro
'Golden' Controversies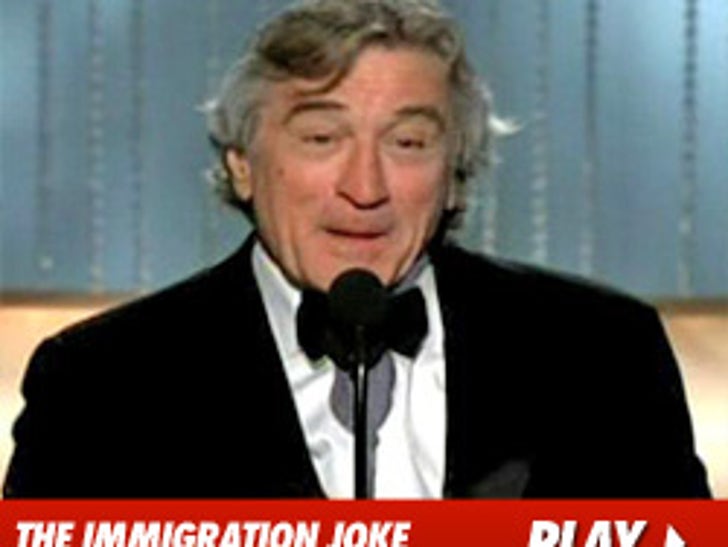 Ricky Gervais and Robert De Niro both talked their way into a firestorm at the "Golden Globes" last night ... after each attempted risky jokes that some consider downright offensive.
Gervais' dig came while commenting on the movie, "I Love You Phillip Morris" -- when he said, "Two heterosexual actors pretending to be gay – which is the exact opposite of some famous Scientologists ... probably." Gervais added, "My lawyers helped me with the wording of that joke."
A short time later, De Niro left jaws hanging while thanking the Hollywood Foreign Press for his lifetime achievement award ... saying, "I'm sorry more members of the foreign press aren't with us tonight, but many were deported right before the show along with most of the waiters. And Javier Bardem."