Nicole and Keith: Why We Chose USA for Our Baby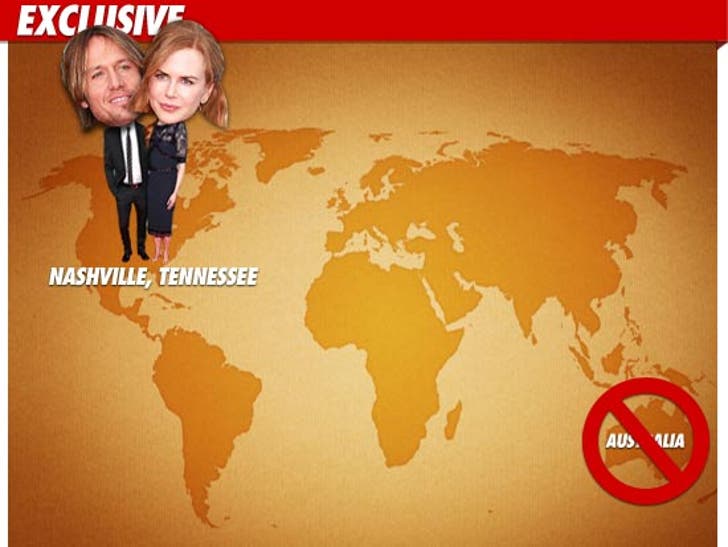 Nicole Kidman and Keith Urban could have hired a surrogate in Australia -- and it probably would have been easier for them -- but they chose the US of A because they're just not as big here.
Sources directly connected with the birth of Faith tell TMZ ... Nicole and Keith were frank about their choice -- that in Australia they live in a fishbowl and they can't do anything on the down low.
The couple told people connected with the birth that the U.S. is so "entertainment oriented," they're just two of many celebs and aren't scrutinized the way they are in Australia ... making it a lot easier to have the baby without anyone noticing.
And it worked. Before TMZ broke the story, we called some of Nicole's reps, who were totally unaware she had hired a surrogate who had given birth.