O-Town Reunites ... Minus One Key Member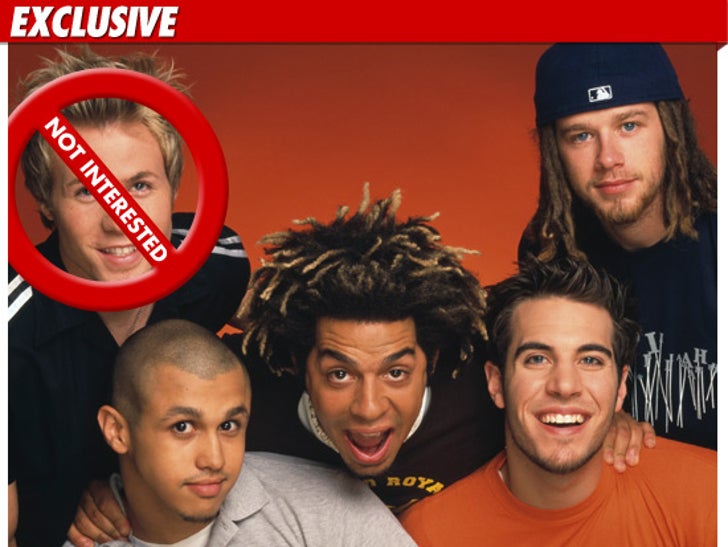 Just when you were thinking, "Hey, whatever happened to those guys from O-Town??" -- TMZ has learned 4 out of 5 band members have reunited ... and they've already begun to record new music!
Sources close to the band tell TMZ ... Erik-Michael, Dan, Trevor and Jacob are back in the studio ... sans one member who just didn't feel like getting the band back together -- Ashley Parker-Angel.
We're told the guys -- who were all plucked out of obscurity on the very first "Making the Band" in 2000 -- have been kicking around the idea of a reunion for a while ... and have spent almost a year trying to get Ashley on board.
But a few weeks ago -- when it became clear Ashley wasn't going to change his mind -- the guys decided to officially move forward without him ... and are now trying to work out some tour dates.
They want it all ... or nothing at all.