Controversy Over FOX Show Canceling Joan Rivers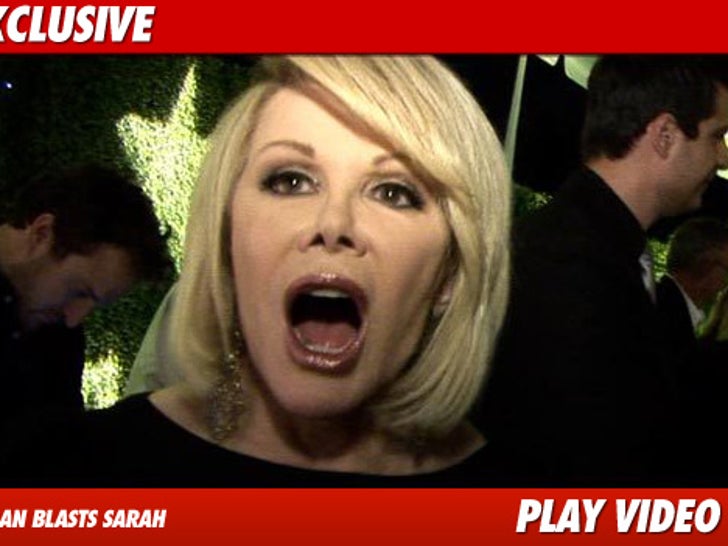 Joan Rivers has been canceled from a scheduled appearance on FOX & Friends -- she says it's all over a comment she made to TMZ blasting Sarah Palin ... but FOX denies that's the reason.
This weekend, Rivers said she partially blamed the Arizona shootings on Palin ... and then referred to Sarah as "stupid and a threat."
Rivers was scheduled to appear with daughter Melissa tomorrow on the show to promote her new show, "Joan & Melissa: Joan Knows Best?" River's rep tells us a producer called to say they gave her the chop because of Joan's comments.
But moments ago FOX responded ... they say the show was overbooked and the producer "mistakenly" canceled Joan's appearance instead of rescheduling it.
FOX insists it has nothing to do with Joan's comments.