[VIDEO] Octomom Fetish Video -- Nadya Suleman Baby-Whipping Bondage!!
Octomom's
Baby-Whipping Bondage
THE VIDEO!!!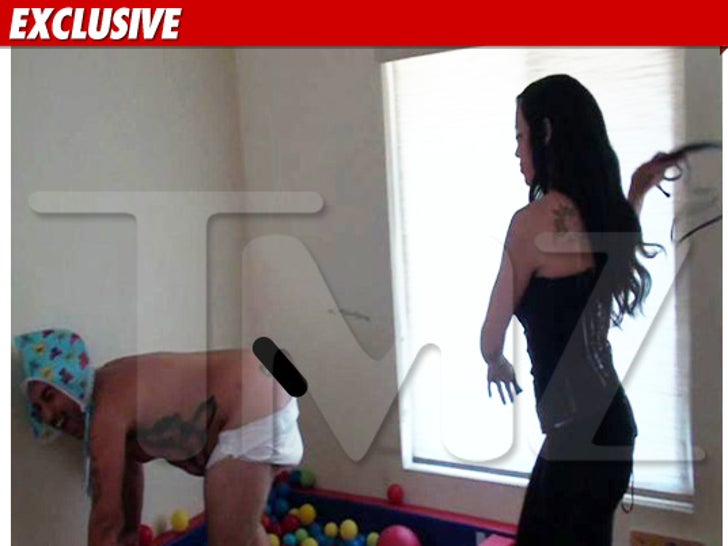 PREPARE TO NEVER SLEEP AGAIN -- TMZ has obtained VIDEO FOOTAGE of Octomom whipping the bejesus out of that fully grown man ... the only time you'll ever hear her say, "Do you want it harder?!?!"


It's not so bad once you get used to the baby-man's constant crying -- and we'll admit ... hearing Octomom say "spanky" is kind of a turn on.