Octomom Fetish/Sex Tape? -- Nadya Suleman Whipping a Man in a Diaper
Octomom
Whips It in Fetish Video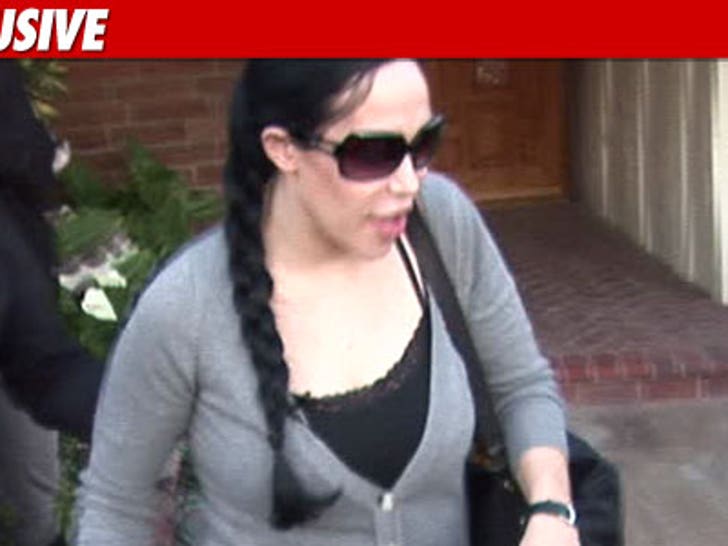 Octomom stars in a fetish video, in which she whips a grown man wearing a baby diaper and a bonnet ... TMZ has learned.
The video was shot recently in her L.A. area home. The video shows Nadya Suleman, dressed in a black corset, black leggings and her body is kinda smokin'.
Octo whips the dude in the diaper, so much so he has welts on his back.
The video is being shopped for sale. We're told both Nadya and the dude have signed the model release so it can be sold.