Jesse James and Kat Von D -- 'She Said Yes'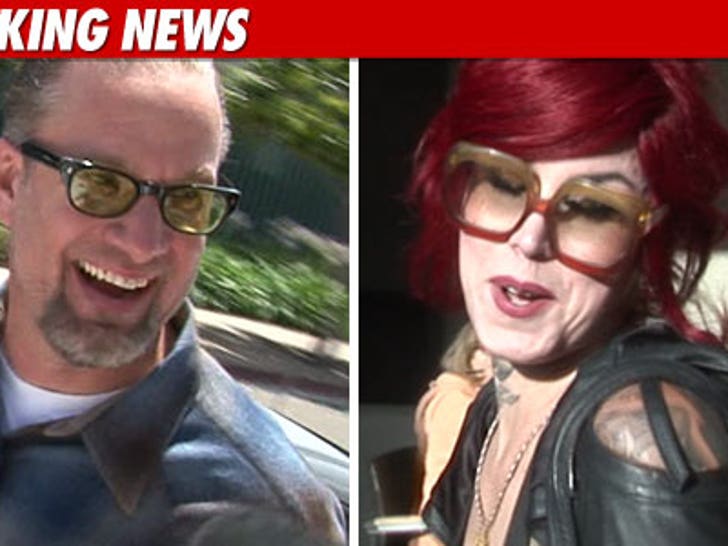 UPDATE: Jesse tells us, "I would gladly go through all I have been through again, if in the end I could have Katherine."

Jesse James is officially engaged to his tattooed girlfriend Kat Von D ... seven months after his divorce from Sandra Bullock became final.
James told People.com, "So honored that [Kat] said 'yes.' Growing old with her is going to be a f----n' blast!" TMZ got in touch with Jesse to ask if he was engaged, and he said, "F**k yeah!"
Last night, Kat was sporting a GIANT ring on her wedding finger during an event at an art gallery in L.A. ... the same ring she's been sporting since September. But when we asked if the jewelry was an "engagement ring" ... Kat's lips were sealed.