Jesse James & Kat Von D -- More Than Friends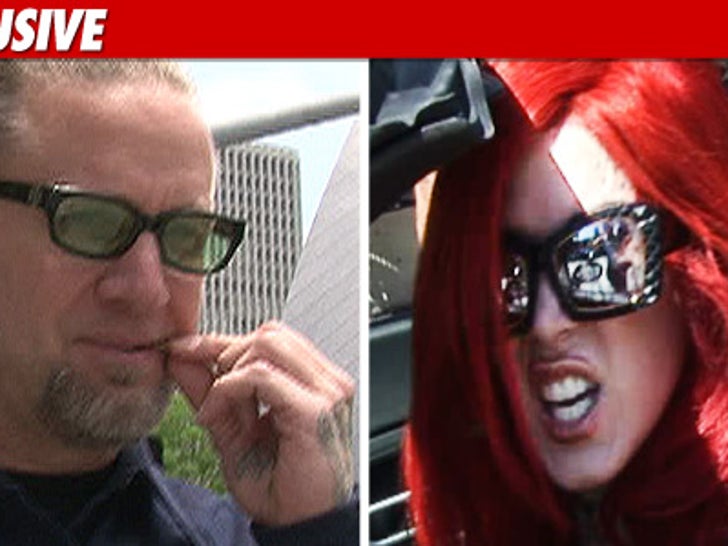 What happened in Vegas between Jesse James and reality TV star Kat Von D is more than just a friendship ... TMZ has learned the two were "very affectionate" during a getaway this weekend.
Multiple sources pretty damn close to the couple tell us the two were seen getting all touchy-feely with each other at the Mandalay Bay hotel ... and had a romantic dinner at N9ne Steakhouse at The Palms.
But here's the rub -- if you know what we're sayin' -- they stayed at another very high end Vegas hotel.
Kat Von D's people are playing the "just friends" card -- but we're told "friends with benefits" is more like it.
His and her tats can't be far behind ... if they can find an open space.