Lindsay Lohan Made Photo Deal With Betty Ford Chick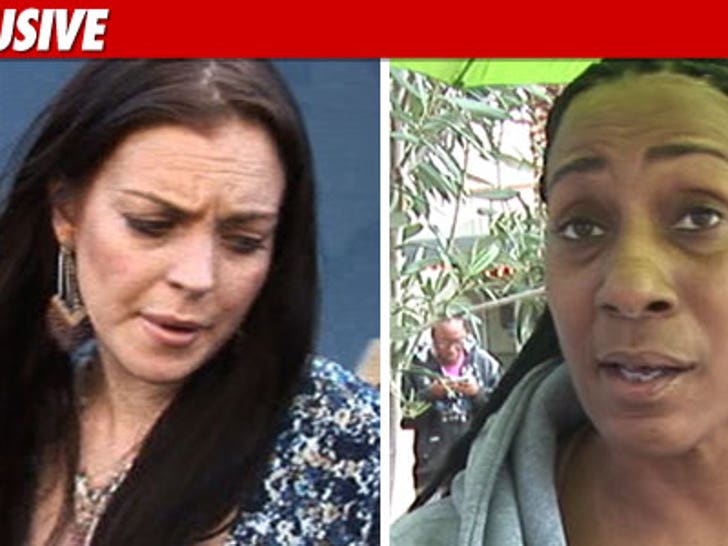 Lindsay Lohan made a secret deal to meet with Dawn Holland -- the Betty Ford Center worker Lindsay allegedly attacked -- and the plan was that a photog would take pictures of the two together, sell them and Dawn would pocket the cash ... sources familiar with the deal tell TMZ.
The plan -- hatched BEFORE Dawn decided not to pursue criminal charges against Lindsay -- was that Dawn would make $10,000 from the sale of the photos.
Sources connected with the deal tell us the point was not for Dawn to get money in exchange for dropping her case -- but rather for Lindsay to "help her out."
Sources say the deal fell apart when Lindsay's business manager, Lou Taylor, put the kibosh on the plan.
Dawn was pissed, felt Lindsay was "disrespecting" her, got a new lawyer and may pursue the battery case.