Tony Little -- Jack LaLanne Was My Homie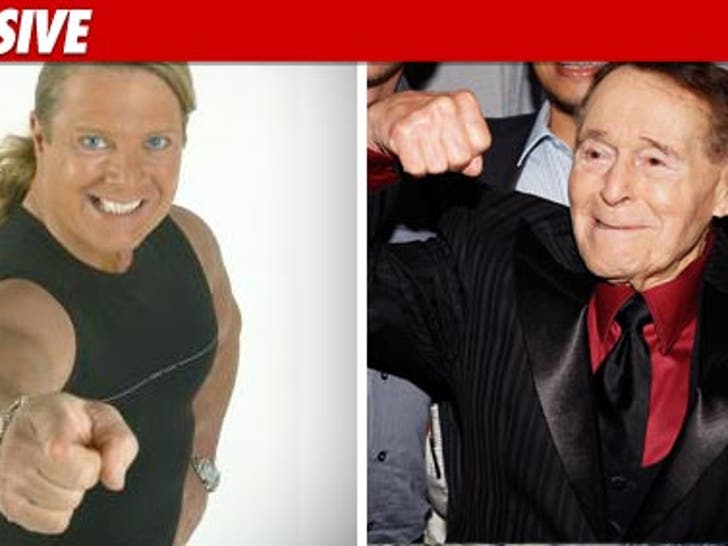 Tony Little -- the high energy fitness icon with the golden ponytail -- claims he's particularly broken up about the passing of Jack LaLanne because the two shared a pretty strong friendship.
TMZ spoke with Tony -- who tells us he and Jack first met while hocking fitness products on the Home Shopping Network several years ago and remained "good friends" for a long time.
Tony tells us Jack would often kick it in his HSN green room -- saying, "He'd come bursting in wearing his spandex outfit and zebra sunglasses ... he would just light up the room with his energy."
Tony adds, "I've lost a friend and a role model. Losing Jack is losing the single best fitness influence America ever had. He was the greatest and his passing is a tremendous loss for all of us."