The Colonel vs. Flavor Flav -- Chicken Wars
The Colonel vs. Flavor Flav
Chicken Wars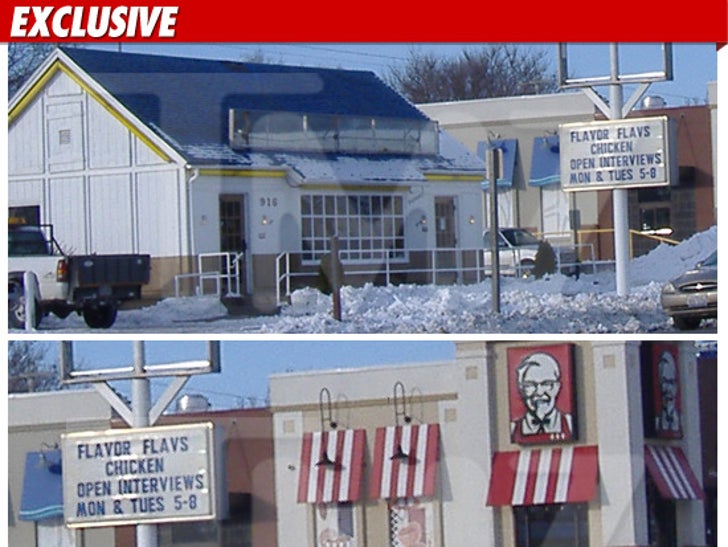 Flavor Flav opened his chicken joint in the wrong part of town -- cause the guy who owns the Kentucky Fried Chicken RIGHT NEXT DOOR says he's ready to go clock-to-clock for fried chicken supremacy.
Flav's joint is set to open today in Clinton, IA -- the first of a planned chain of restaurants. But the new place just happens to be next to a KFC -- which just seems like awful planning, doesn't it?
Anyway, the guy who owns that KFC tells TMZ, "We've been in business since 1963, we always welcomed competition. We have competed with six or seven brands over that time and as long as we take care of The Colonel's chicken, we will be just fine."
Looks like we're in for one helluva chicken battle ... boyyyyyyeeeee!!!!!