Nickelodeon Star -- Big Time Crash Scene Photo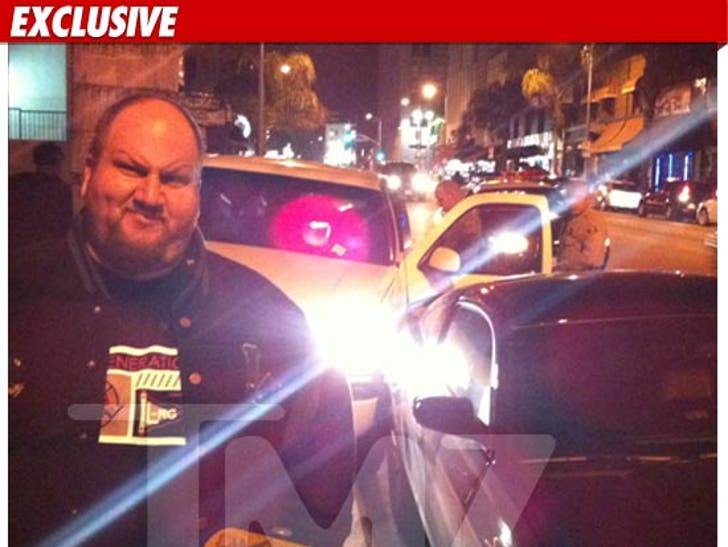 "Big Time Rush" star Stephen Kramer Glickman was involved in a nasty car wreck Saturday night in Hollywood -- and get this, the comedian wasn't even driving ... he was eating dinner across the street.
Glickman tells TMZ, he was just settling his bill when he looked out the window and noticed a giant white SUV had jumped the sidewalk ... plowing straight into his parked Mustang.
Cops showed up to get to the bottom of it -- but according to Glickman, it turned into a complete snafu when an unrelated fight erupted across the street ... and the cops had to leave to break it up.
We're told Glickman and the SUV's female driver eventually exchanged information and went their separate ways -- but when all was said and done ... the entire mess took nearly two hours to sort out.