Troy Aikman Divorce? -- I'm Separating from My Wife
Troy Aikman
I'm Separating from My Wife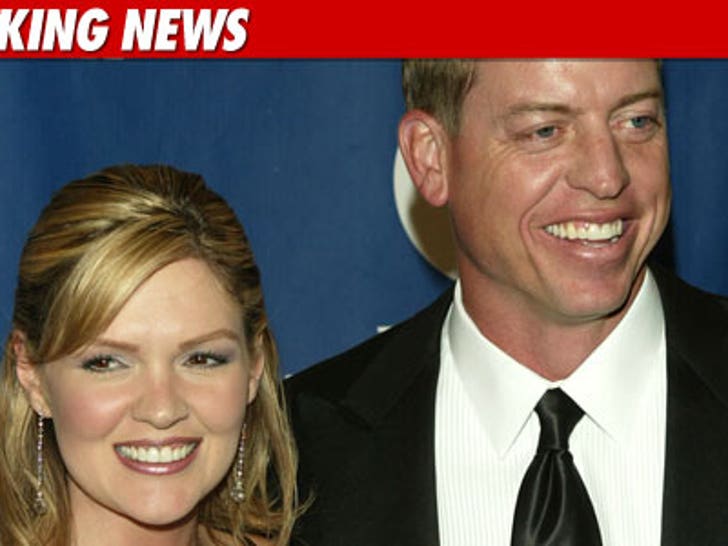 Troy Aikman is separating from his wife of 10 years ... the NFL star has announced.
The Dallas Cowboys legend released a statement earlier today saying, "This has been a difficult decision for Rhonda and me, but after 10 years of marriage we have decided to separate."
The statement continues, "We remain deeply committed to our children and respectfully ask that you honor our family's privacy during this period of adjustment."
The couple has two minor daughters together ... and Rhonda has one child from a previous marriage.