Brandy's Elephant Tattoo-- Now With Less Tip!
Brandy's Elephant Tat
Now With Less Tip!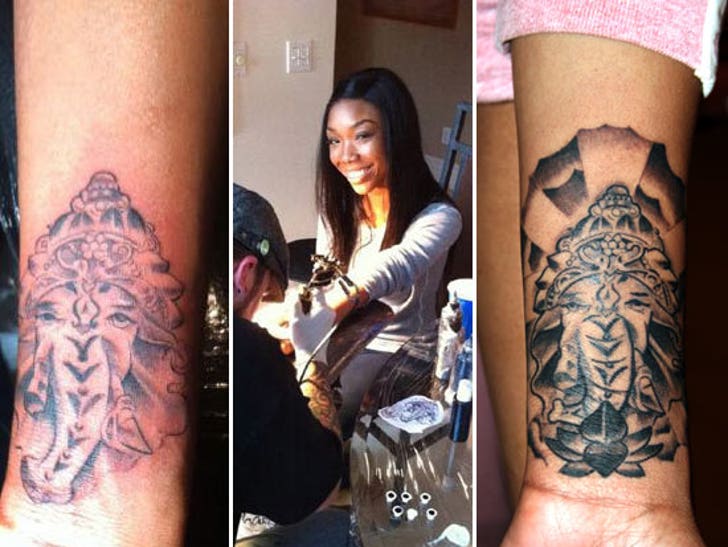 Brandy's elephant tattoo was officially emasculated this week -- after the artist decided the trunk was a little too "phallic" for his liking ... TMZ has learned.
The tattoo artist tells TMZ ... Brandy's work hadn't been completed when she posted the photos online last month ... but after certain people hinted the trunk resembled some male genitalia, the artist decided to snip the tip.
The artist, Peter Koskela, tells us, "I wanted to fix the offending tip ... remove the whole phallic aspect. I told her I'd just swing it upwards."
We're told the trunk-trimming went down earlier this week -- hopefully, a mohel was present at the time.