[VIDEO] Jimmy Buffett's Fall -- Falls Off Stage During Concert then Hospitalized
Jimmy Buffett's
Frightening Fall
Caught on Tape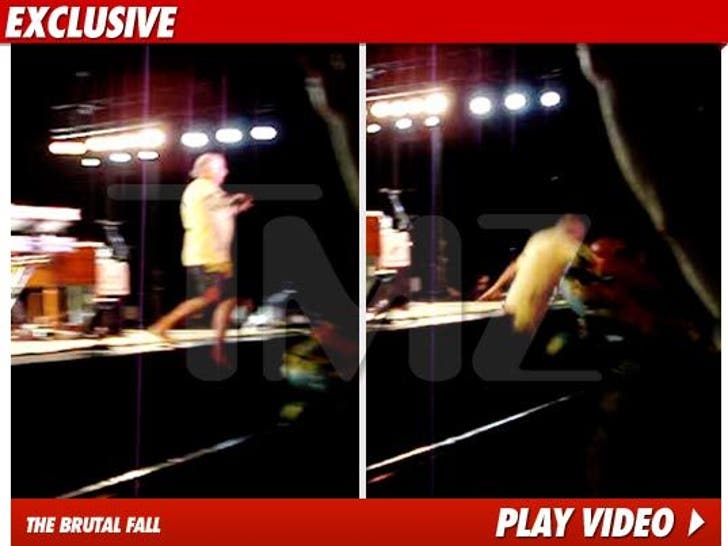 Jimmy Buffett plummeted off the stage in Australia last night and crashed HARD into the concrete floor -- and the devastating accident was all captured on tape ... and obtained by TMZ.
The footage shows Buffett casually strolling towards the front of the stage when he clearly misjudges the end ... and literally steps off the edge.
Moments after Buffett hit the ground, security rushed to the singer's aid.
As we first reported, Jimmy appeared to be knocked unconscious for 10-15 minutes after the fall -- and suffered a nasty gash on his head. Jimmy was taken to St. Vincent's Hospital in Sydney and is in stable condition.
UPDATE: According to Buffett's website he is "doing well and will be released tomorrow."