Jimmy Buffett's Video Message -- 'I'm on the Mend'
Jimmy Buffett's
Video Message
'I'm on the Mend'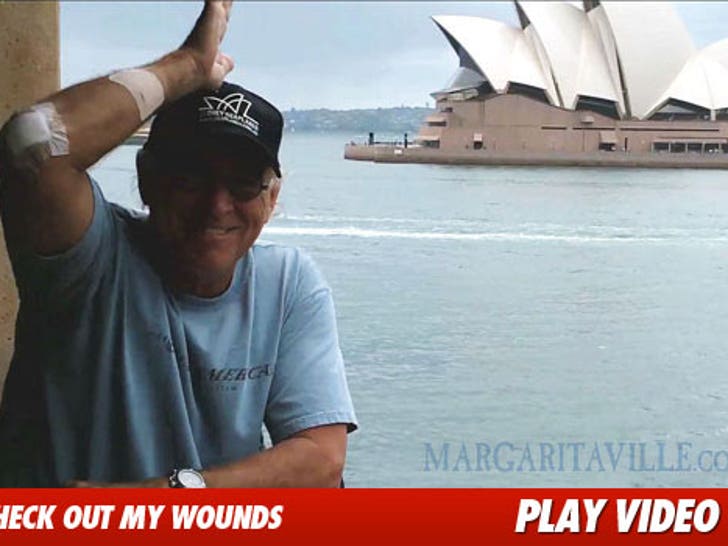 Jimmy Buffett channeled his inner Mark Twain for a message to the fans who thought he kicked the bucket in Australia -- saying, "The reports of my death are grossly over-exaggerated."
Showing off his new bandages, Jimmy recorded a video update about his health following a horrific onstage fall during a show this week -- explaining, "I'm on the mend."
Buffett seems pretty bummed out about canceling his next concert ... saying, "We were so looking forward to Auckland ... not only the show, but I was going fishing and surfing ... but now I got to go home and heal up."
Jimmy says he'll be performing again shortly -- insisting, "The show goes on."