NHL Star -- I Didn't Punch That Woman!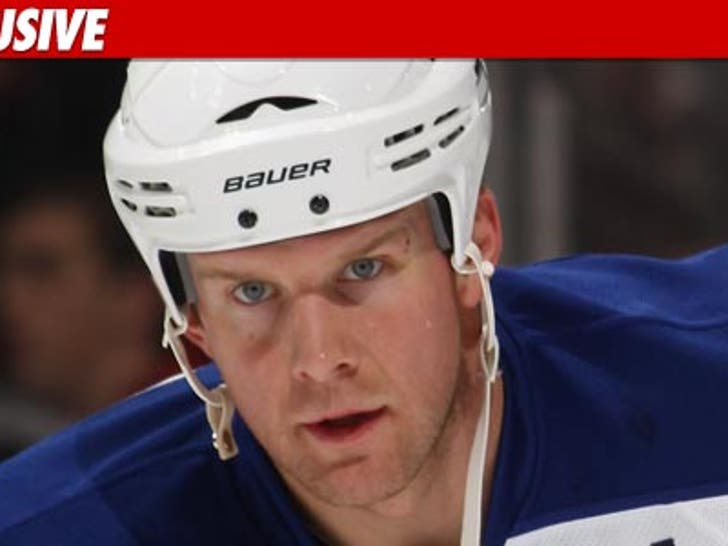 NHL all-star Mike Komisarek has told LAPD investigators he NEVER punched a woman in a Hollywood nightclub earlier this month -- and witnesses are backing his claim ... TMZ has learned.
Sources close to the investigation tell us multiple clubgoers who were partying near Mike and the women all seem to have the same story -- Mike never raised his fists.
However, we're told witnesses are telling officials the two seemed to be getting along in the club for a while when the Toronto Maple Leafs star picked her up off the ground ... and allegedly refused to put her down ... so she slapped him in the face.
As Mike went to put her back on the ground, witnesses say, she smacked her nose on his head ... and the woman began to bleed.
But the woman told a different story to cops -- insisting Mike punched her in the face after she slapped him ... and that's what caused her to bleed.
So far, no charges have been filed against Komisarek ... and the investigation is ongoing.