Ted Williams' Tent Fetches Low Three Figures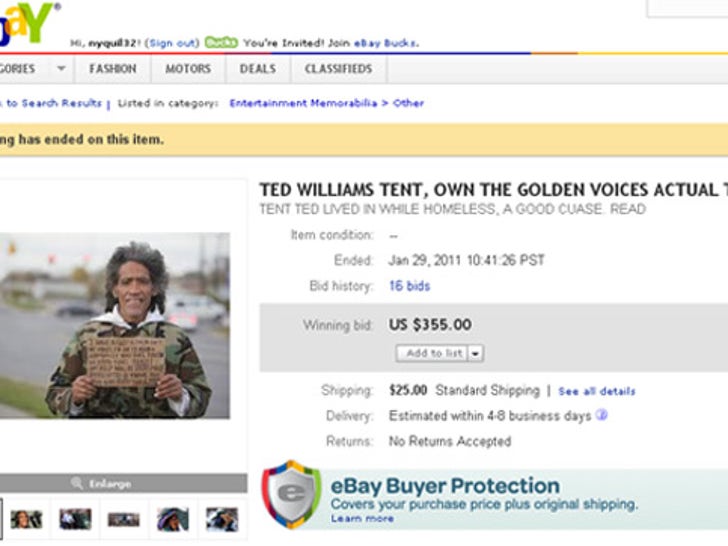 The tent once belonging to Ted Williams -- the most famous homeless man around (Antoine Dodson doesn't count, he's not homeless) -- sold for $355 on eBay this week.
The tent was put up for auction by his former tent-mate, Victor Houston. The proceeds of the sale go to Houston and the Lima Rescue Mission, a homeless charity in Lima, Ohio.