'Golden Voice' Ted -- Cardboard Signs For Sale!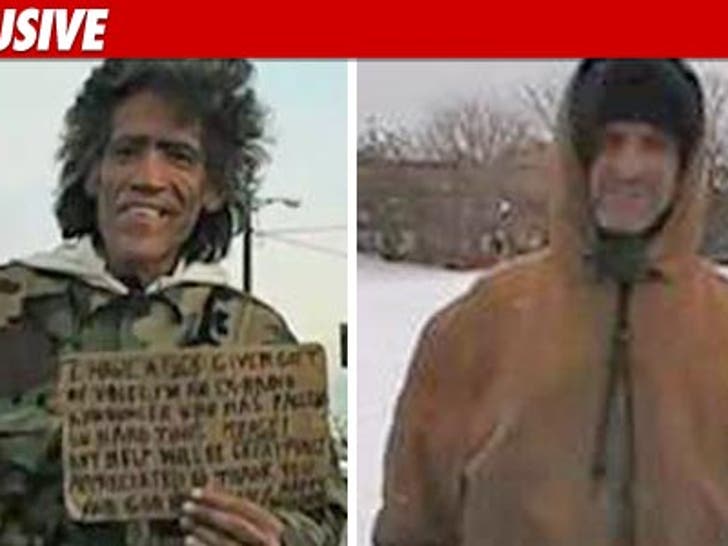 Ted Williams' former "roommate" – the guy he shared a tent with -- has scrounged up some of Teddy's old pan-handling signs and plans to sell 'em on Ebay ... TMZ has learned.
Victor Houston – a homeless man who met "Golden Voice" on the streets of Ohio – started an Internet auction last week ... and the first item he put up for sale was the very tent he and Ted used to share before Williams got his big break.
As soon as the auction went live -- Victor tells us emails came pouring in from "all over the world" ... with several people asking if he would be selling Ted's original "Golden Voice" sign as well.
Victor says he couldn't find that iconic piece of cardboard -- but he DID find several other signs Ted used on the street ... and plans on putting them up on the auction block ASAP.
But Vic says he won't pocket all of the cash for himself -- telling us a portion of the profits will benefit a local homeless charity.