Lost Dog Rewards -- Dog That's Cuter than Brody Jenner -- MISSING!
Dog That's Cuter
Than Brody Jenner
-- MISSING!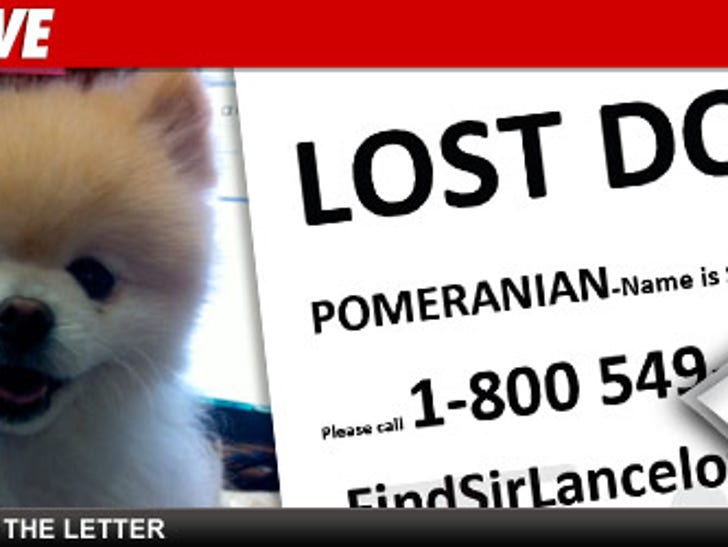 The adorable pup that kicked Brody Jenner's ass in our "who's cuter" poll has gone AWOL ... and could be the victim of a dognapper!
Sir Lancelot's owner Stuart Heller tells TMZ, it happened last Friday in L.A. -- his friend was watching little Lance when an unidentified person approached to pet him ... and next thing he knew, the dog was gone.
Stuart tells us, he's already posted hundreds of fliers in front of the office where the alleged dognapping went down -- but so far, no luck.
Stuart's offering a $10,000 reward.