'Golden Voice' -- Famous Cardboard Sign for Sale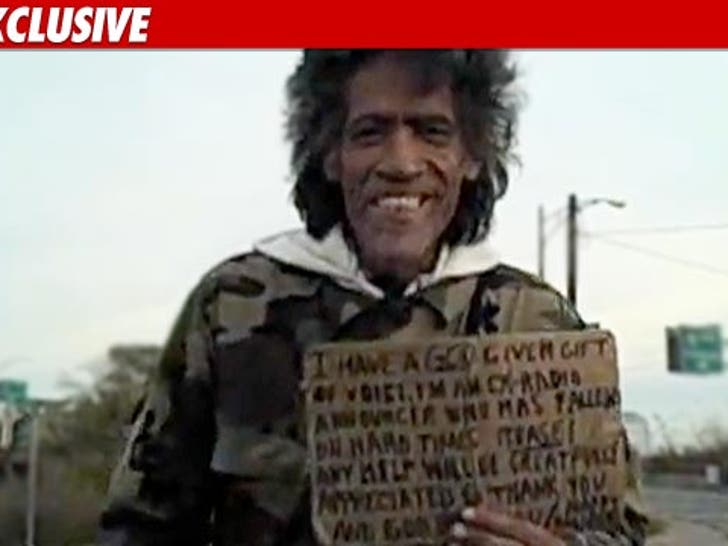 "Golden-voiced" homeless man Ted Williams is using his most famous panhandling sign to ask for money one last time ... by selling it in an online auction.
TMZ has learned, Williams is planning to auction off the original cardboard sign seen in the YouTube video that launched him to superstardom. His camouflage jacket will hit the auction block as well.
Williams' rep tells TMZ, all proceeds from the auction will go to the "Ted Williams Second Chance Foundation" which, we're told, was created to help talented people who need "a hand up and not a hand out."
So far, no word on when the items will hit the auction block.