Detroit Mayor: I Won't Erect RoboCop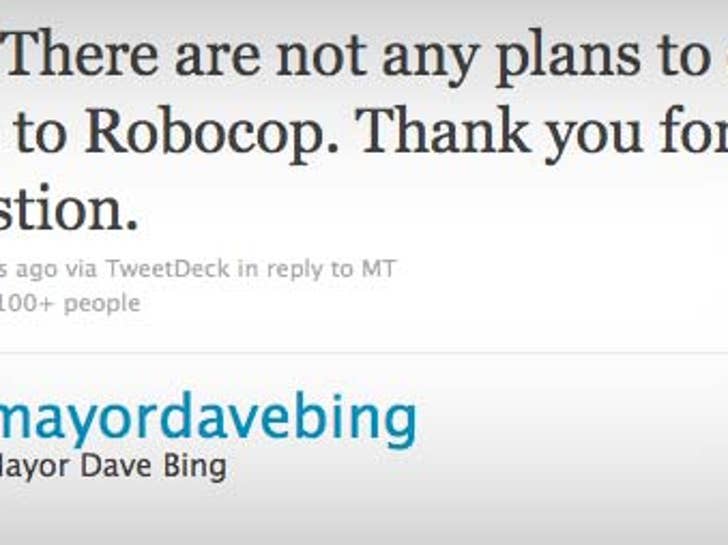 He's the greatest icon ever to hail from Detroit -- but RoboCop will never occupy an immortal place in Motor City ... so long as Motown's party-pooper Mayor Dave Bing has anything to say about it.
Meanwhile, Philly gets a "Rocky" statue. No fair.