Zuckerberg Stalker's Plea -- 'SAVE MY MOTHER'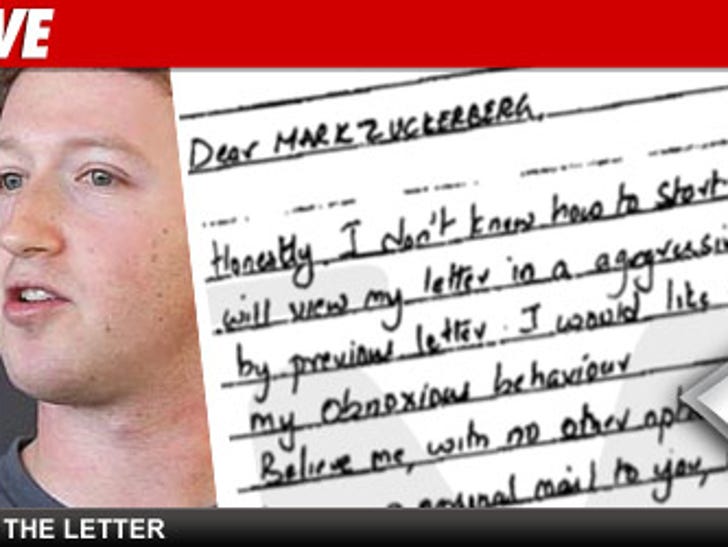 The man accused of stalking Mark Zuckerberg claims he was only trying to reach the Facebook honcho in a last ditch effort to acquire financial assistance for his dying mother.
In a letter Pradeep Manukonda sent Mark this past January -- and obtained by TMZ -- the 31-year-old depicts himself as "a son to my mother who has become helpless in supporting his kin."
Pradeep claims his mother is suffering from a serious illness with little time to live -- though he doesn't disclose the nature of her illness.
Pradeep is also unclear about how much cash he wants from Zuckerberg -- only that he promises to "repay the entire amount incurred for her treatment."
As we previously reported, Zuck obtained a restraining order against Pradeep -- claiming he posed a threat after he showed up at the Facebook offices and Mark's home.
Pradeep has said he will not try to contact Mark again.