Zuckerberg Stalker Pradeep Manukonda -- I Promise to Leave Mark Alone!
Zuckerberg Stalker
I Promise
to Leave Mark Alone!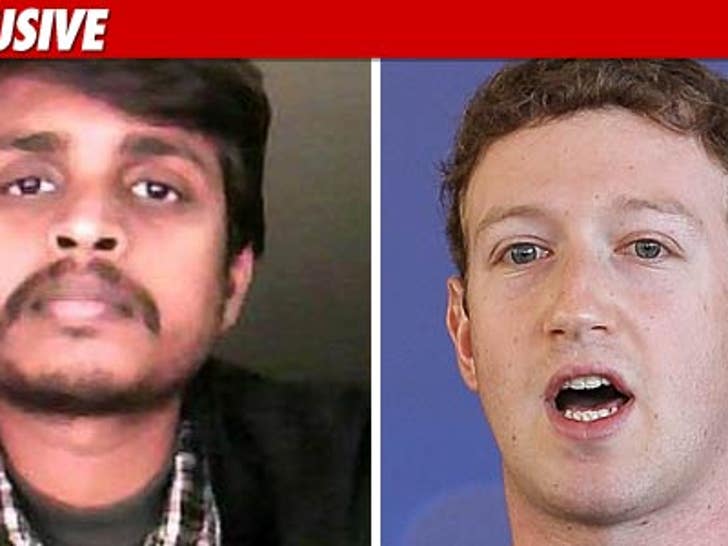 The man accused of stalking Mark Zuckerberg claims he never meant to scare the Facebook CEO ... and feels so bad about the whole situation, that he promises to never bother Mark again.
TMZ spoke with Pradeep Manukonda who tells us, "I'm a peaceful guy ... I'm sorry he thought I was trying to harm him."
As we first reported, Zuck obtained a restraining order against Pradeep -- claiming the 31-year-old posed a threat after traveling to the Facebook offices and Mark's home in an effort to contact him back in January.
Pradeep says he was dealing with a major personal problem -- and "I thought Mark would be able to give me advice." Pradeep wouldn't disclose the nature of his problem, but insists it had nothing to do with computers.
Pradeep continues, "I understand he's a busy man ... I'll respect his privacy."