Lil Wayne's Strip Club RAIN STORM -- On Tape!!!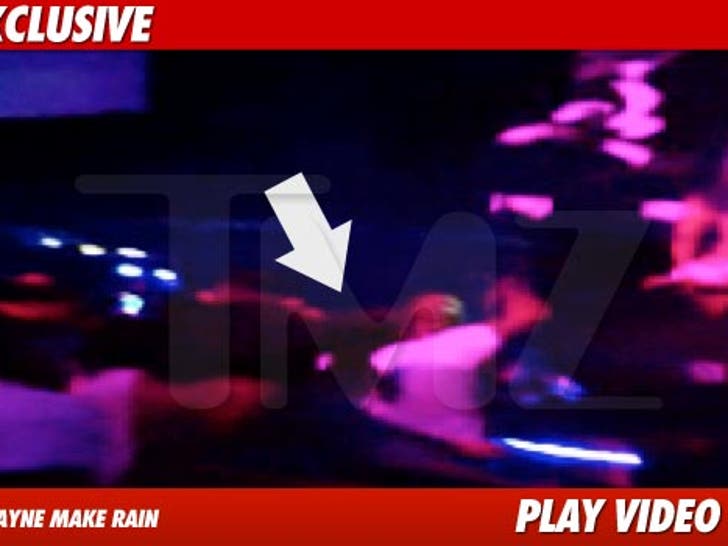 Lil Wayne put a bunch of strippers through college this weekend -- 'cause he unloaded so many dollar bills at a strip club in Dallas ... the place RAN OUT OF SINGLES.

TMZ has obtained footage of Weezy and his Young Money crew throwing wads of cash at the "talent" at Club Onyx on Sunday night ... right after the Super Bowl.
But while the strippers were soaked in cash -- we're told Wayne stayed dry the entire night ... meaning no booze whatsoever ... one of the conditions of his probation.