Lil Wayne's Strip Club Party -- 48 Bottles Deep
Lil Wayne's
Strip Club Party --
48 Bottles Deep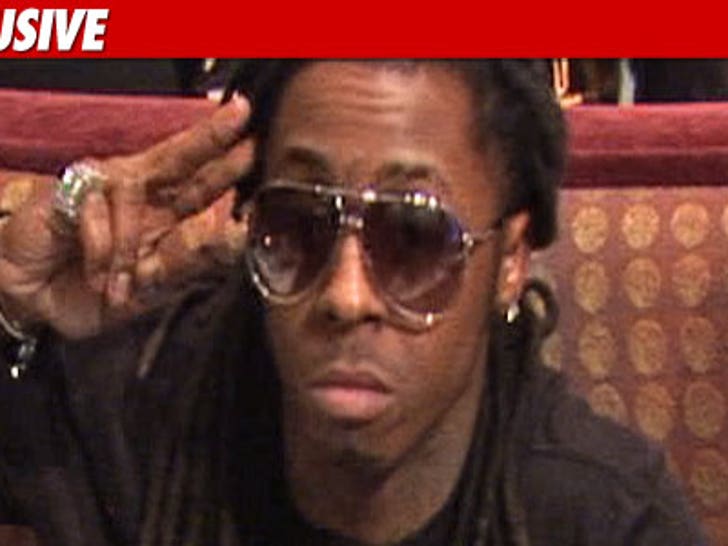 Lil Wayne already has 48 bottles of really expensive champagne -- PAID FOR and ready to go -- when he arrives for his prison release party at a Miami strip club this weekend.
It's all going down at a joint called King of Diamonds -- a 50,000 square foot mega strip club that's equipped with a shoe shine station, massage parlor, basketball court and "fine dining."
We're told Wayne and his posse already purchased dozens of bottles of PJ Rose Perrier-Jouët champagne at $700 a pop.
But sources inside the club tell us several fans have also purchased bottles for the rap star (bringing the total count to 48) -- and those people, along with anyone else who wants to gift Wayne some bubbly -- will be allowed to meet him at the party to let him know about the offering.
Wayne is expected to be joined at the club by Drake, Nicki Minaj and Baby-- and we're told the club has already stocked up on heavy security to make sure things don't get out of control.
We're no meteorologists ... but we're guessin' it's gonna be raining like crazy inside the club that night.