Charles Manson -- My Prison Valentine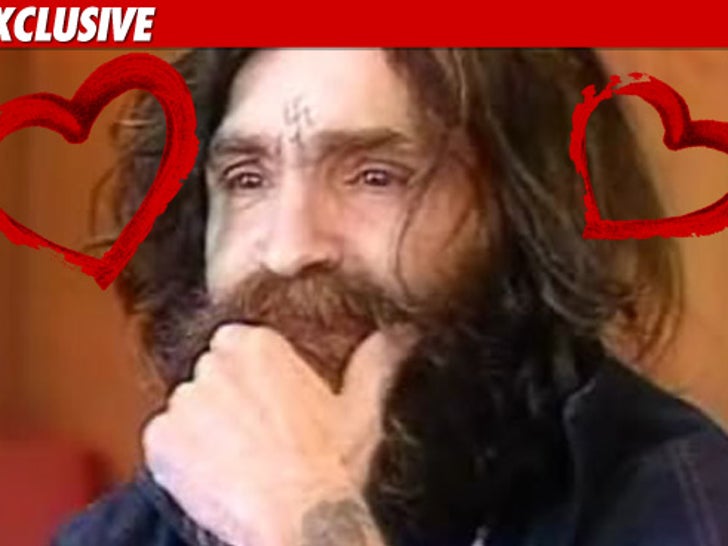 He's 76 years old, but infamous slaughterer of people Charles Manson is still quite the lady killer ... in fact, TMZ has learned Chuckie got an early Valentine's Day prison visit from a special female.
Officials at California State Prison, Corcoran tell us the visit occurred on Sunday morning -- the day before V-Day -- because no visitors are allowed during the week.
We're told Manson is "very choosy" about who he meets with -- and rarely accepts visits -- but for some reason, he gave the green light to spend time with a certain lucky lady.
Officials wouldn't reveal the woman's name -- but we're guessing she probably wasn't Jewish ...