Beckham's $25 Million Lawsuit Not 'In Touch'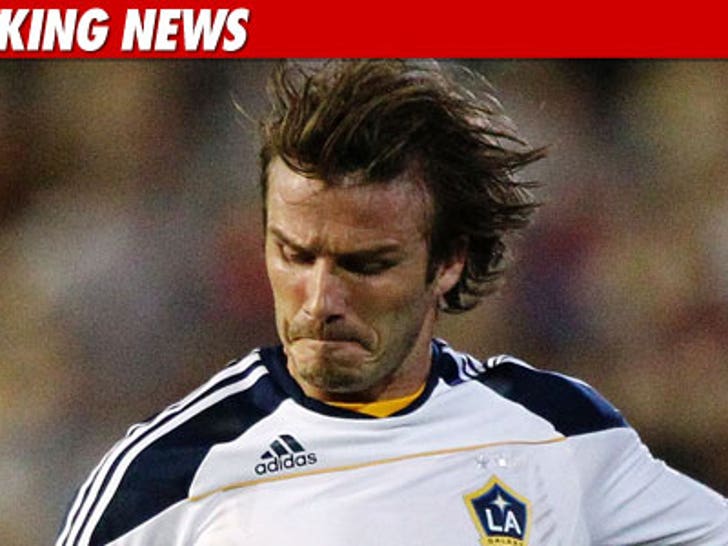 David Beckham's $25 million libel lawsuit against the publishers of In Touch Weekly was thrown out of court today ... but Beckham's complaint against the woman who claims she had a threesome with the soccer stud is still alive.
Irma Nici alleged in an article last year ... she had a series of sexual encounters with Becks for money ... one of which was a threesome with another prostitute. David denied these claims.
The judge ruled today that Beckham's legal team did not prove the publisher acted with malice and therefore threw out the suit. Beckham's attorney says he'll appeal.
UPDATE: A rep for Beckham tells TMZ, "Any knowledgeable person knows this story not to be true, and we will continue to fight this in court and the decision will be appealed."