Kelsey's Wedding -- Lobster, Truffles, The WORKS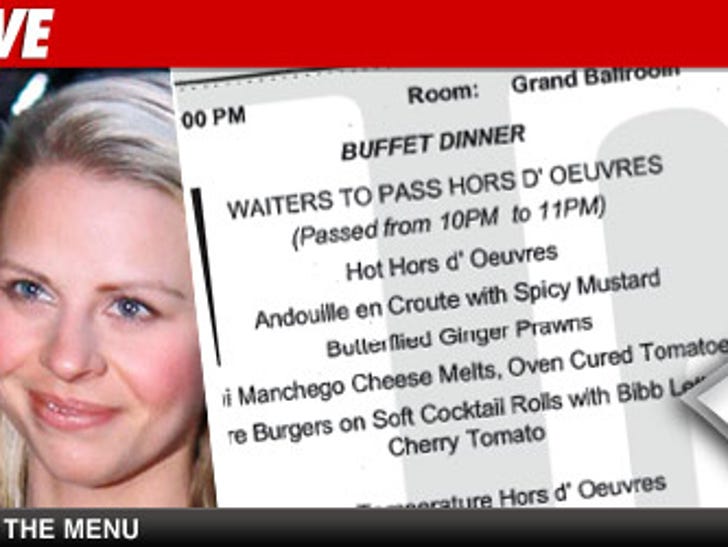 Kelsey Grammer and Kayte Walsh's wedding banquet at NYC's swanky Plaza Hotel this Friday could be the most LAVISH culinary display in history -- and TMZ has obtained the full menu!!!
It's incredible -- ginger prawns, goat cheese truffles, braised beef shortribs, wild mushrooms, lobster with corn and mango relish, red snapper ceviche ... YOU GOTTA SEE IT!
The two-staged menu -- one for dinner and one for the after party -- also includes all kinds of wine and a premium open bar ... plus plenty of vegetarian options for Kayte.
As for the wedding cake -- famed cake designer Sylvia Weinstock will be working her magic.
Total cost to wine and dine each guest -- around $400.00 per person. Not too shabby ...