Kelsey Grammer and Kayte At City Hall For Wedding!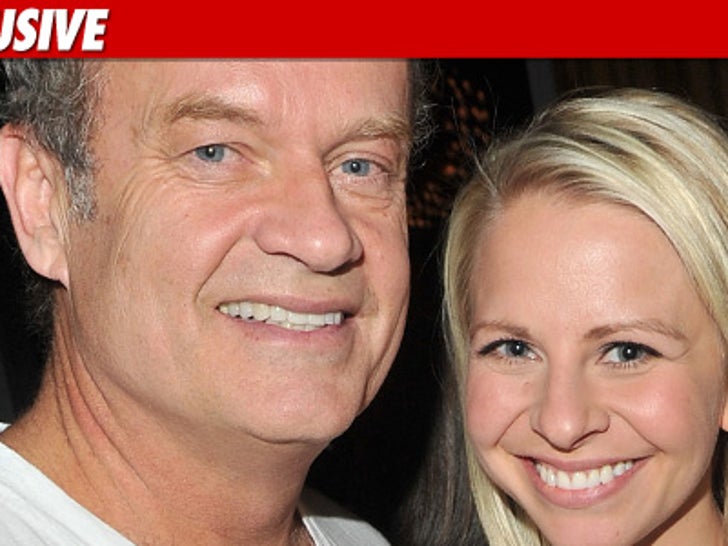 Kelsey Grammer and Kayte Walsh just left City Hall in New York City for a wedding, but it wasn't theirs ... TMZ has learned.
Kelsey's daughter, 27-year-old Spencer (who stars in the ABC Family show "Greek"), got married to James Hesketh in a City Hall ceremony.
The photo shows Kelsey and Kayte, along with Kelsey's son Jude, at a counter at City Hall, but we're told they were not applying for a marriage license.
As TMZ first reported, Kelsey's divorce from Camille was finalized Thursday ... freeing him up to marry Kayte Walsh.
Sources tell us Kelsey and Kayte hope to tie the knot before the end of the month.
Earlier in the day, Kelsey was out and about and even hit up a jewelry shop.