Kelsey and Camille Grammer Strike Deal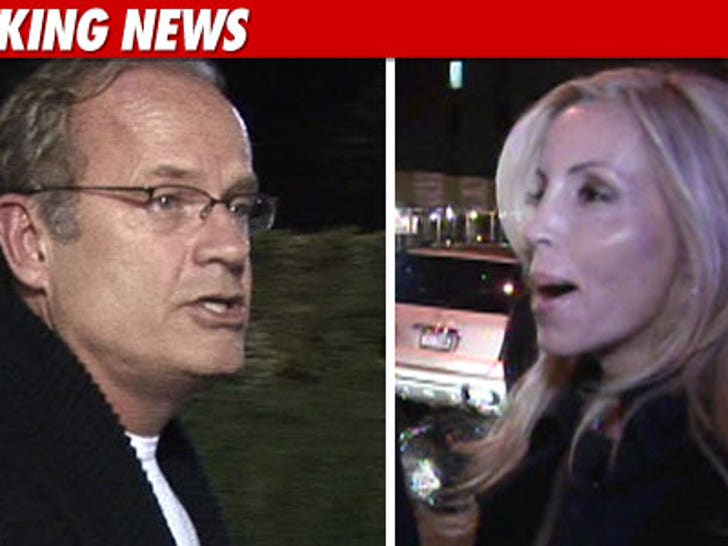 Kelsey Grammer and soon-to-be ex-wife Camille Grammer have struck a deal which will allow Kelsey to get a quickie divorce and marry his girlfriend.
Kelsey's lawyer, Lance Spiegel, and Camille's attorney Neal Hersh, told the judge this AM that they have reached a deal, so the judge can grant the final divorce now and issues of property and money will be resolved at a later date.
But there was a little snag. Neither party had signed the settlement papers, so the judge said she couldn't enter the divorce decree just yet.
The parties agreed to submit the signed settlement by Thursday. Sources tell us it will take a week or two after that for the decree to be entered.
So it's still possible for Kelsey to execute his plan ... to marry GF Kayte Walsh by the end of the month.
BTW, the parties agreed that Kelsey will post a $2 million bond for the next 18 months, to protect Camille's interest in Kelsey's pension.