Kelsey's Old Wife Wants Protection From New One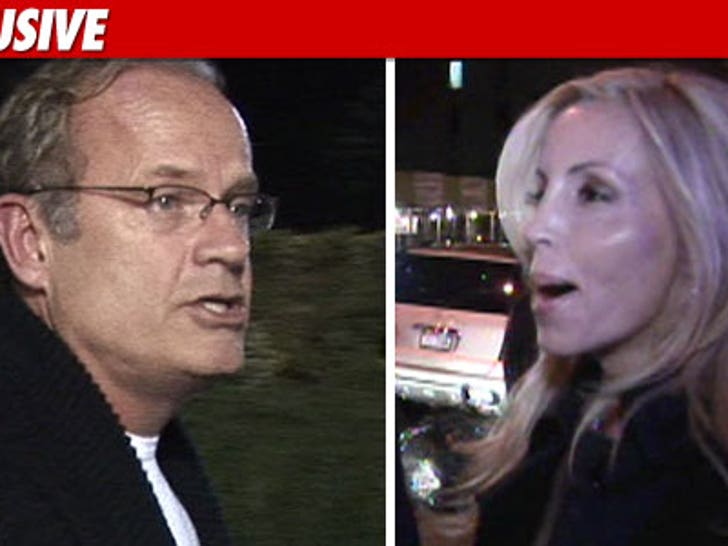 Kelsey Grammer's soon-to-be ex-wife Camille Grammer is afraid she could be financially fleeced by Kelsey's soon-to-be new wife Kayte Walsh, and she wants a judge to step in and protect her.
The legal titans for both sides were in court this AM -- Neal Hersh for Camille and Lance Spiegel for Kelsey -- arguing over whether Kelsey is entitled to an immediate divorce decree, saving those pesky property issues for a later date.
The judge put the matter over until February 7. So if the judge grants the divorce on the 7th, Kelsey could still get married during the last 2 weeks of February -- which he wants.
But Hersh told the judge he's worried about Camille's cut of Kelsey's pension -- estimated at between $5 and $10 million. Even if the judge awards her a cut in the pension, Hersh is worried ... if Kelsey dies Kayte could go to the pension administrator as the grieving widow and lay claim to the proceeds.
It's unlikely Camille would lose her pension rights, but just in case Hersh wants Kelsey to cough up a $10 million bond to protect her.
To be continued on Feb. 7th.