Kelsey Grammer -- New Marriage Next Month
Kelsey Grammer
New Marriage Next Month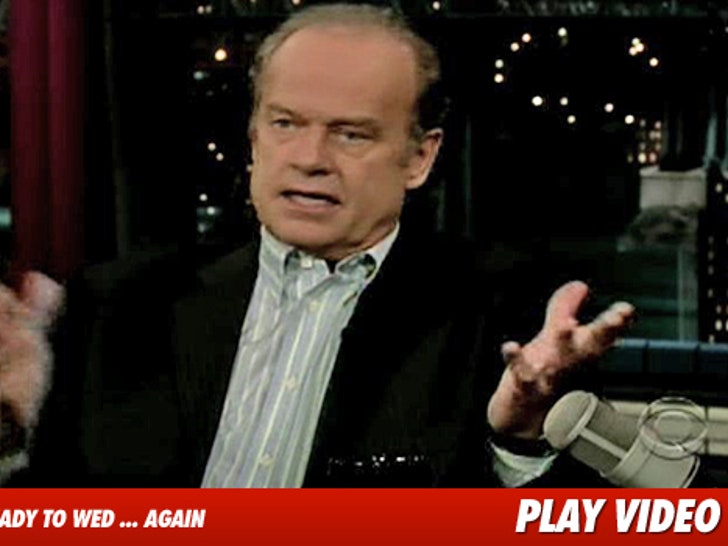 He's not even officially divorced from Camille yet, but Kelsey Grammer isn't wasting any time getting new girlfriend Kayte Walsh to the altar -- he says they're getting married next month!
Grammer appeared on "The Late Show with David Letterman" last night, where he told Dave he and Kayte would be "getting married soon, sometime in February."
The news comes just days after Kelsey's soon-to-be-ex-wife Camille Grammer told Howard Stern that Kelsey wasn't gay, but suggested he signed on to the cross-dressing "La Cage aux Folles" because he liked women's clothes.