Kelsey Grammer -- Drag Queen Karaoke
Kelsey Grammer
Drag Queen Karaoke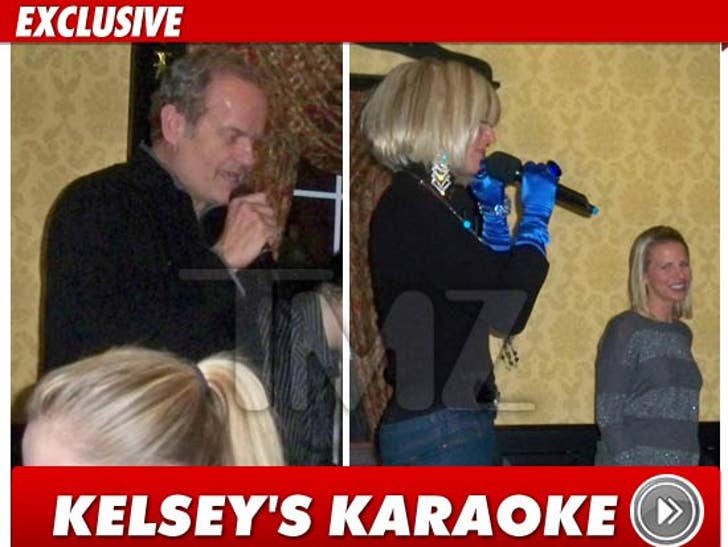 Days before Camille Grammer made her cross-dressing insinuations about her ex Kelsey -- the "Frasier" star was singing karaoke with a drag queen in NYC ... and TMZ has the footage.
It all went down at Hurley's Saloon on Sunday night ... after a performance of the cross-dressing play "La Cage aux Folles."
Kelsey rolled over with his new fiancee ... grabbed the mic from a drag queen named "Lilly" and belted out the James Taylor classic, "Don't Let Me Be Lonely Tonight."
For the record ... Grammer was wearing men's clothing during the performance -- and he NAILED the song!