Kelsey to Kayte: Does February Work for You?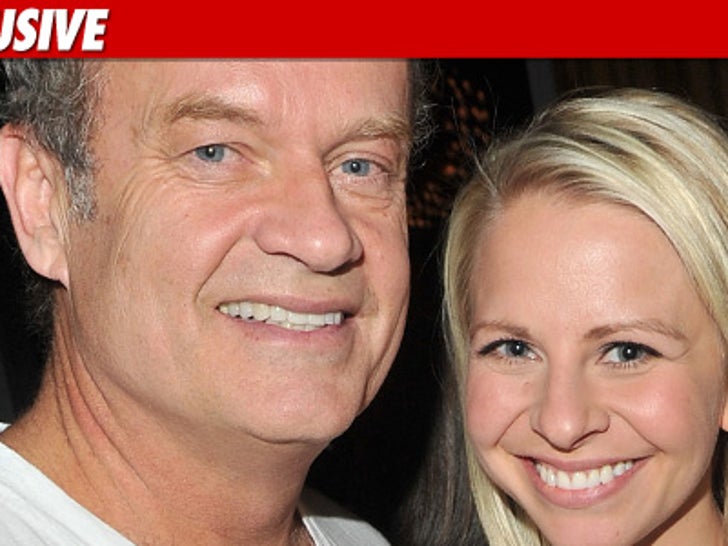 Kelsey Grammer will marry his fiancée sometime during the last two weeks in February ... if the judge in his divorce case ends his marriage to Camille Grammer on Wednesday ... TMZ has learned.
Sources with direct knowledge tell TMZ ... Kelsey will not tie the knot before Valentine's Day, because he's doing his play, "La Cage Aux Folles," until February 13.
We're told Kelsey wants a few days to chill after his play ends, but he will marry Kayte Walsh before the end of February.
Of course, Kelsey's plan is predicated on the judge in his divorce case granting the decree next Wednesday. As TMZ first reported, Kelsey wants the divorce now, leaving property settlement issues for a later date. Camille is objecting to giving Kelsey a divorce before the assets are divided.