Lindsay Shows Up At Her First Lawyer's Office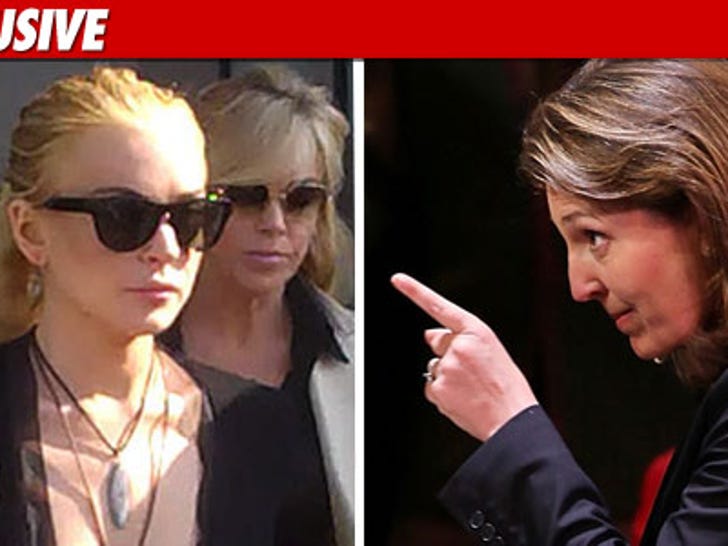 Lindsay Lohan just showed up at the law office of Blair Berk --- Lindsay's first lawyer -- to noodle over her felony grand theft case ... TMZ has learned.
Sources tell us Shawn Holley and Lindsay decided to call Berk and ask her to review the evidence in the case and strategize with Lindsay. Sources tell TMZ ... Holley met with Lindsay and Dina for hours yesterday at Holley's office. That meeting was followed by a lengthy conversation between Holley and Berk, and the two decided Lindsay should continue the discussion with Berk today.
Holley is and will continue to be Lindsay's lawyer, but in this kind of a pickle, two heads are better than one.
Berk, by the way, is the lawyer who repped Lindsay when she got her 2 DUI's ... and managed to get her off with a legal slap on the wrist. One of the main reasons Berk is meeting with Lindsay -- she was the lawyer in the case the has now led to the probation violation.
It's likely Berk and Lindsay will discuss the D.A.'s plea offer, which would require her to accept 6 months in jail.