MJ's Kids -- We've Got a UCLA Education!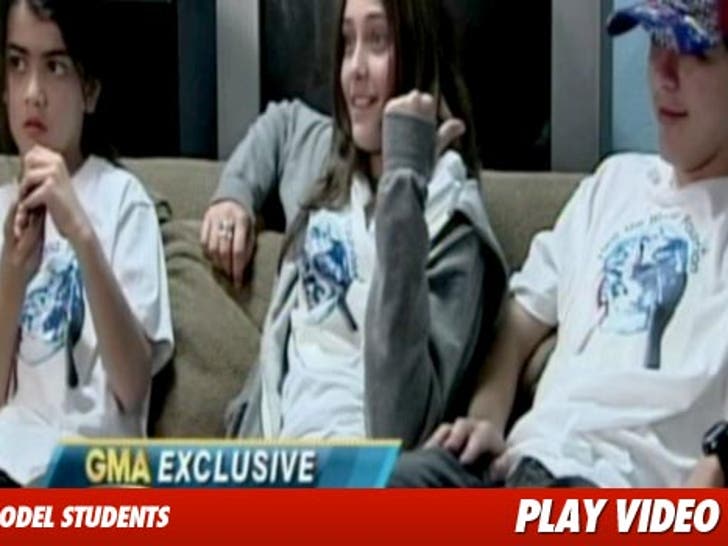 Michael Jackson's 3 kids have already had a taste of the college life ... revealing that a UCLA film teacher used to come to their home to conduct private classes ... and even flew to Ireland to help the gang make a movie.
The kids sat down with "Good Morning America" this morning -- where they also revealed that their favorite school subjects are "gym and lunch."
Still, 14-year-old Prince says he's already thinking about his career ... insisting, "I'm looking at a couple of opportunities in show business ... mostly producing."
In Hollywood, it ain't what ya know ...