Nancy Reagan PRAISES Obama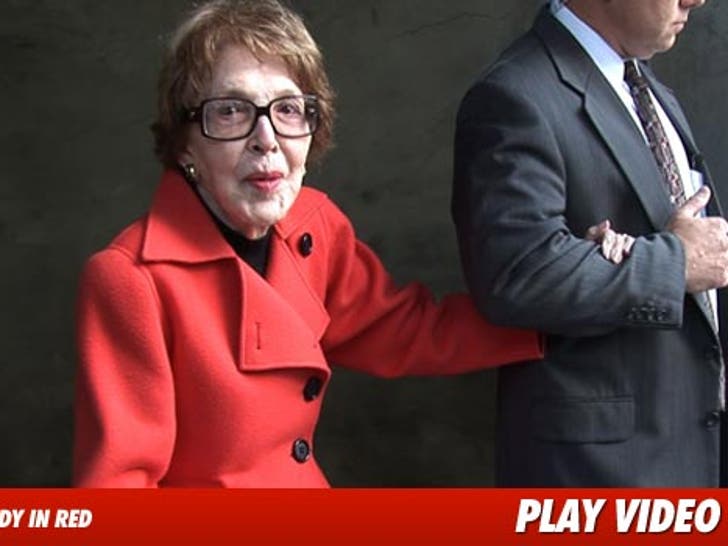 The former First Lady of the United States was leaving Spago with her Secret Service team yesterday when a paparazzo asked, "How do you think Obama's doing now?"
Reagan simply replied, "He's doing well."
Obama recently announced that he read a book on Ronald ... we're guessing it scored him a few points with the Gipper's wife.