Shaun White in Hawaii -- Board Out of His Mind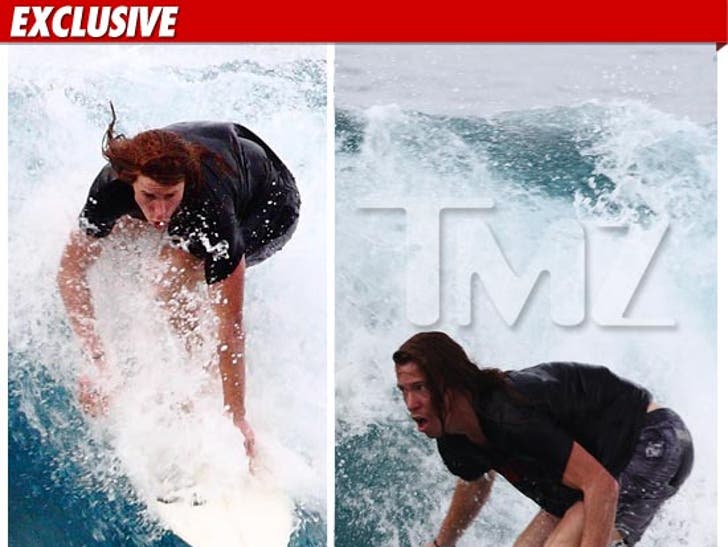 It's official, there's nothing he can't do -- pro-snowboarder, pro-skater Shaun White is ALSO a badass wave-crushing machine ... and he rubbed it in everyone's faces last week during a surf trip to Hawaii.
According to sources on the beach, Shaun DOMINATED the north shore of O'ahu on Saturday -- manhandling some mammoth waves alongside his entourage of young proteges like 13-year-old surf prodigy Kalani David.
Gotta say ... he's pretty swell.