Charlie Sheen's Ex-Lovers to Reunite ... In Porn
Charlie Sheen's Ex-Lovers
to Reunite ... In Porn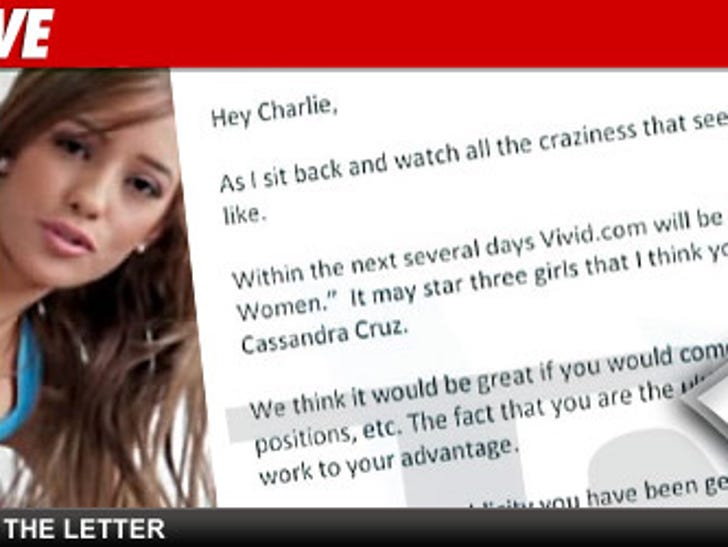 Charlie Sheen might not be out of a job for long ... TMZ has learned he's been offered a job directing a porno that's slated to star THREE of his ex-lovers.
Vivid Entertainment head honcho, Steven Hirsch, fired off a letter to Sheen ... asking him to take the helms of an upcoming skin flick titled, "Two and a Half Women."
We're told Charlie's lady friend Melanie Rios is tentatively set to star in the movie ... along with Cassandra Cruz and Elizabeth Ann ... two porn stars who have each claimed to have had intimate warlock relations with Charlie in the past.
In his letter to Sheen, Hirsch insists Charlie would have full creative control of the flick -- "scenarios, positions, etc." -- and notes, "The fact that you are the ultimate connoisseur of adult films would definitely work to your advantage."
No word on how much cash is on the table. So far, we're told Hirsch has yet to hear back.