Charlie Sheen Fired -- Effective Immediately
Warner Bros. to Charlie Sheen:
You're Fired!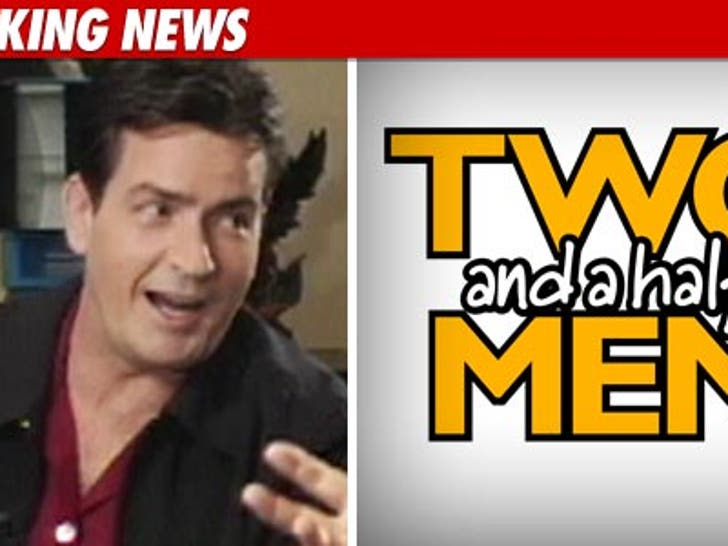 Warner Bros. has just fired Charlie Sheen from "Two and a Half Men."
Warner Bros. issued the following statement: "After careful consideration, Warner Bros. Television has terminated Charlie Sheen's services on 'Two and a Half Men,' effective immediately."
The statement does not say if the show will go back into production.
UPDATE: A source at Warner Bros. says no decision has been made on whether the show will come back.